I Stan / Cityscape (2001)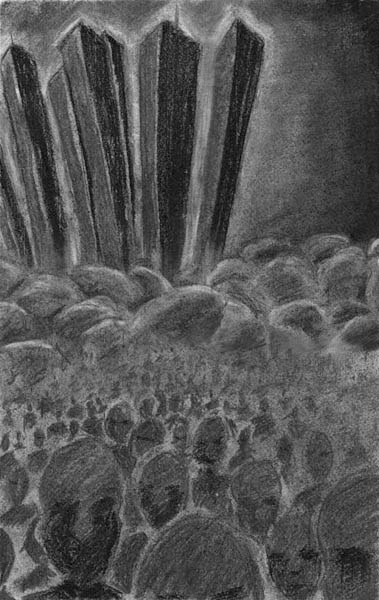 Created with: charcoal & black crayon

This was part of an exercise where we had to create two pieces with the theme of countryside/city.

We had to use charcoal and black crayon in one and only dark values, and another using gouache and only light values. This is the city piece, meant to flank the right side of the country-scape.