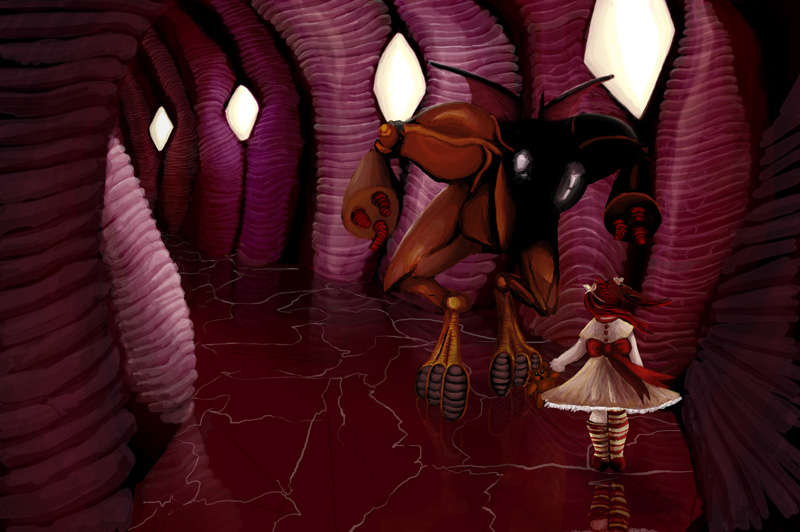 Created with: Photoshop & pencil

Misplaced in time and space.

She doesn't realize what she's gotten herself into yet.
They tell me she reminds them of Alice. This was not intentional. But then again, I suppose most people are likely to compare a lost little girl in another world with her. But really... I wouldn't call her Alice.
I have mixed feelings about this one. There is nothing in the technique that makes me unpleased, but I spent so much time working on it that I no longer enjoyed it. It's one of the few pieces I ever tried to show in any forum. It received very few comments, which is always quite discouraging...