White Cliffs of the Black Sea (2001)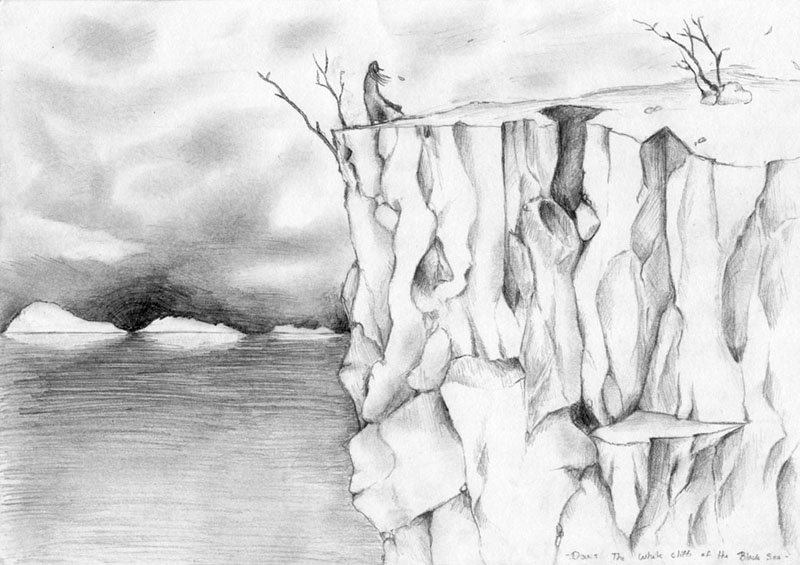 Created with: pencil

Back in 9th grade, I made a watercolor painting that I really liked.

When I took it home, it was lost on the way to the bus stop. I would have gone back after it if it weren't for the fact that it was raining lead and the picture would already have been destroyed at that point. This piece is done with the watercolor in mind. It's not the same, but not too bad. It was actually fun making those cliffs.

There is also a Photoshopped version.