Varjo in the Trees (1999)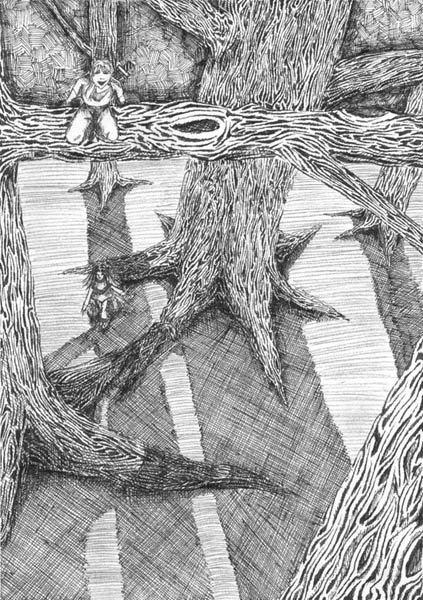 Created with: pen

Varjo sits in one of the lower branches of a sturdy tree.

I can't really tell you what kind of trees these are, other than that they've been in my dreams quite a few times... I can tell you, though, that no matter how high I've flown (don't ask... I dream strange things), I haven't been able to reach the top. Sometimes, I've made it to where the leaves grow... Varjo sits in the branches, hiding from the mage. The mage knows Varjo's somewhere nearby.. she's giggling too much. A kind of self-portrait, but not in the physical sense. More of a look into my hobbies (I LOVE climbing trees), my memories, and dreams.