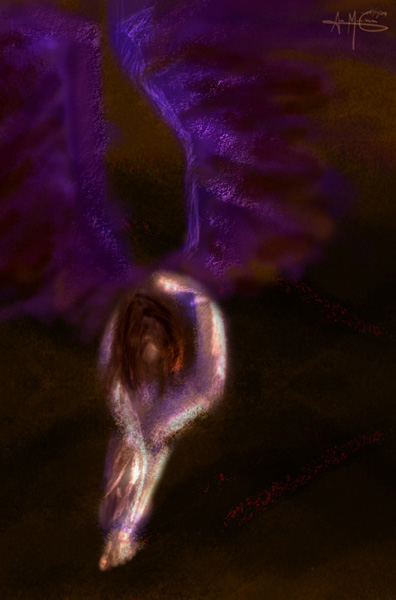 Created with: Photoshop

Is she an angel? With talons like that, I'm not so sure...

A photograph I took inspired this. I looked at it and thought she deserved wings for some reason. But this is not that photo. It is made while looking at the picture as reference, exploring a more painterly technique in Photoshop with different brushes and relying heavily on my Wacom-pad.